Birch Ridge Pond #1
TA R11 WELS, Piscataquis, Maine
MIDAS 0514
Dissolved Oxygen & Temperature
An adequate level of dissolved oxygen (DO) in lake water is essential to most life in the lake. DO is also a sensitive indicator of lake water quality, and it influences lake chemistry.
DO levels in lakes are strongly affected by water temperature, which is why the two indicators are nearly always displayed together. Lake water temperature has a strong bearing on many physical, chemical and biological processes in lake ecosystems.
Note: data and graph may take several seconds to load
**2019 data is currently in review. Due to circumstances outside of the Lake Stewards of Maine organization, the data is not yet ready for uploading. Thank you for your patience.
To modify the graph, select from the options below and click "GO!". Understanding Dissolved Oxygen & Temperature
---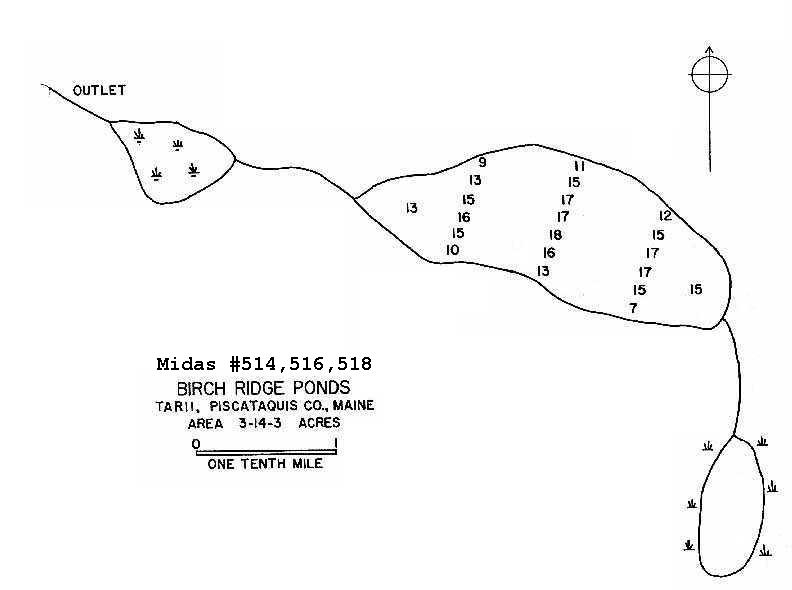 Click for depth map
---
Source Data: