Enchanted Pond
Upper Enchanted Twp, Somerset, Maine
MIDAS 0150
| | |
| --- | --- |
| Area (acres): | 334 |
| Perimeter (miles): | 4.2 |
| Mean Depth (feet): | 70 |
| Max Depth (feet): | 185 |
| Delorme Page: | 39 |
| Fishery Type: | Coldwater |
| Invasive Aquatic Plant Infestation: | None known |
Other Lake & Watershed Information
Boating & Fishing Regulations for this and other Maine waters are available here.


View of the pond in autumn from Enchanted Lookout on Bulldog Peak of Shutdown Mountain, looking north towards Bulldog Camps.

Boat launches
Hills and mountains

Nearby lakes
---
NEARBY LAKES
Distance is measured from lake centroid to lake centroid
ICE COVERAGE TRACKING
Help Lake Stewards of Maine track ice-in and ice-out dates for your lake!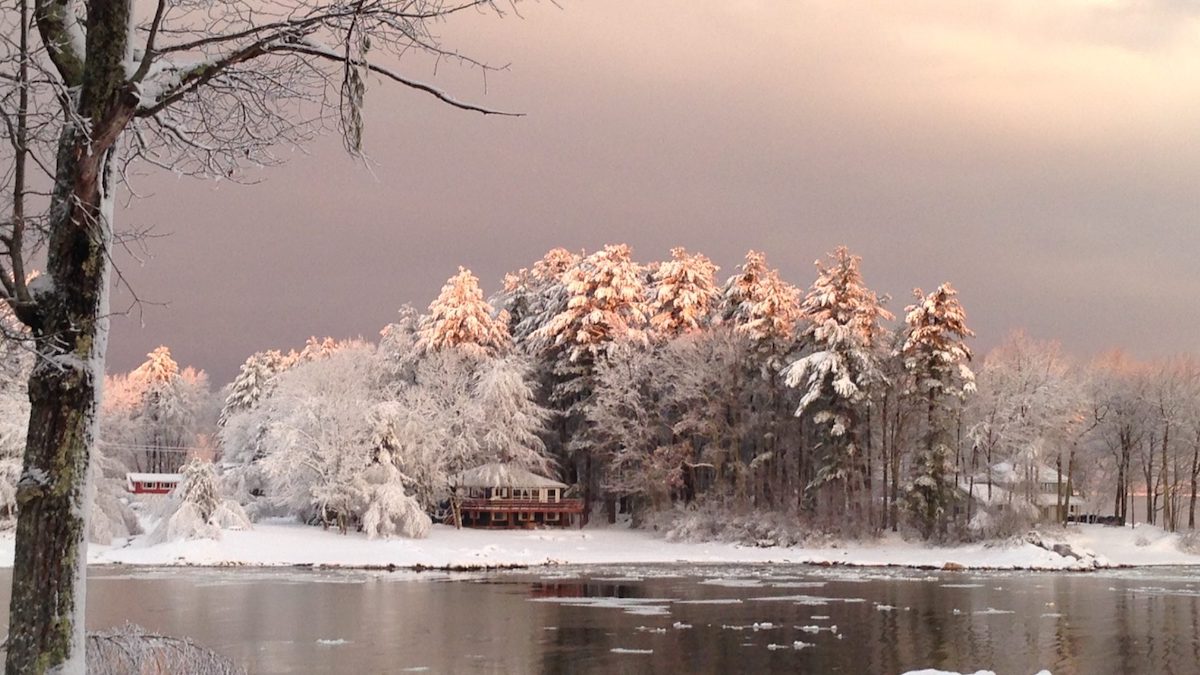 Click here to see a map of completed form entries (surveys) on an interactive map, and learn how data is collected and used by Lakes Stewards of Maine.
---
RECENT UPDATES!
---