Big Lake
Grand Lake Stream Plt, T27 ED BPP, Indian Twp Res,, Washington, Maine
MIDAS 1288
| | |
| --- | --- |
| Area (acres): | 10444 |
| Perimeter (miles): | 70.2 |
| Mean Depth (feet): | 12 |
| Max Depth (feet): | 70 |
| Delorme Page: | 35 |
| Fishery Type: | Coldwater + Warmwater |
| Invasive Aquatic Plant Infestation: | Variable-leaf milfoil (confirmed 2019) |
Other Lake & Watershed Information
Boating & Fishing Regulations for this and other Maine waters are available here.





Boat launches
Hills and mountains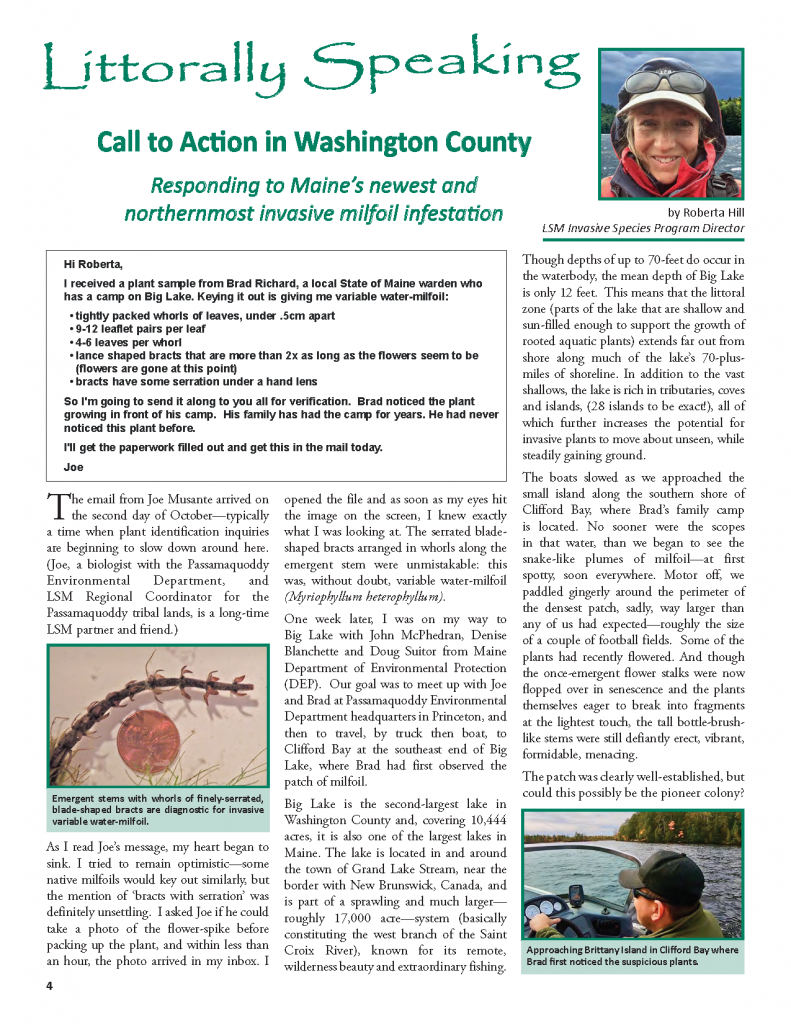 Roberta Hill, Invasive Species Program Director at Lake Stewards of Maine, wrote this Littorally Speaking to inform community members of the current invasives problem in Big Lake.

Click here for Roberta Hill's article
---
UPCOMING WEBINARS & EVENTS
FREE TO ALL
There are no upcoming webinars scheduled at this time — but stay tuned!