Upper Russell Pond
T9 R14 WELS, Piscataquis, Maine
MIDAS 2960
| | |
| --- | --- |
| Area (acres): | 268 |
| Perimeter (miles): | 2.9 |
| Mean Depth (feet): | 4 |
| Max Depth (feet): | 16 |
| Delorme Page: | 55 |
| Fishery Type: | Coldwater |
| Invasive Aquatic Plant Infestation: | None known |
Other Lake & Watershed Information
Boating & Fishing Regulations for this and other Maine waters are available here.





Boat launches
Hills and mountains

Nearby lakes
---
NEARBY LAKES
Distance is measured from lake centroid to lake centroid
---
RECENT UPDATES!
Remote ponds in the Maine Woods
Read about the Appalachian Mountain Club's survey of these remote ponds – a project being carried out in partnership with Lake Stewards of Maine.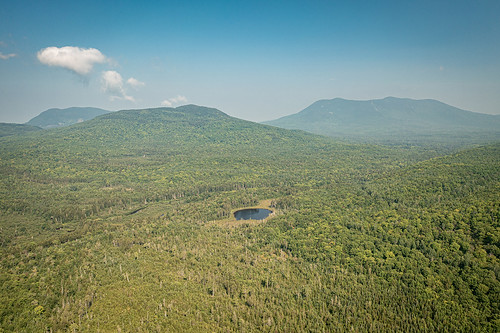 2021 Loon Survey Data Available
Explore the latest counts from ME Audubon's annual loon survey!
---